Junk Car Removal Near Pittsburgh, PA
Golden Hook Towing can help you clean up and spruce up your home or business property if you have abandoned cars, boats, ATVs, scrap metal, trailers, and farm equipment that can't be sold lying around. We make it easy and affordable to eliminate trash cars from homes and businesses.
We can tow away your old car if you need us to. We can also get rid of old cars or tow them to a junkyard. Call us now if you need a reliable junk car removal service in Pittsburgh, and we'll do our best to meet your needs.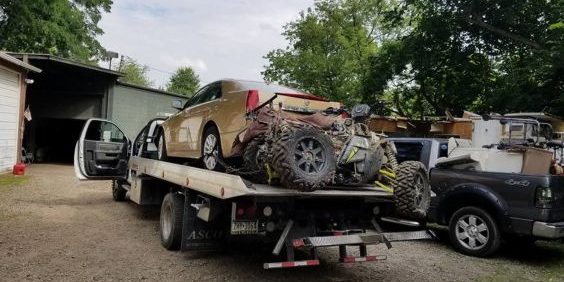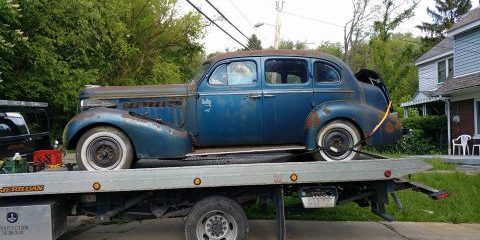 Help that comes quickly and works.
Golden Hook Towing is the company to call if you need car removal from your home or business. In short, we will hook up your unwanted cars and get rid of them quickly. We take great pride in being easy to reach, honest, and helpful to our clients.
We always give 110% and never leave our customers waiting for a call back. Our drivers are always lovely, and our people who do towing are great at moving big or damaged cars. If you need quick, professional help, call Golden Hook Towing right away. We are here and ready to help if you ever need scrap car removal services.
We are the best company in Pittsburgh area, to haul away rusty, old, and useless cars, farm equipment, abandoned cars, scrap metal, and more from your property. When looking for a reliable towing company, it's easy to choose one with a wide range of services to meet the needs of different customers.
We are happy to take all major credit cards as payment. Please tell us what Golden Hook Towing can do better so that they can meet all of your towing needs. We look forward to hearing from you soon for junk car pick up.