Junk Car Removal Near Pittsburgh, PA
When it comes to swift and hassle-free junk car removal services in Pittsburgh, PA, Golden Hook Towing is your trusted partner. We specialize in efficiently removing unwanted vehicles from your property, turning that eyesore into cash in your pocket. 
Our experienced team and state-of-the-art equipment ensure a seamless and eco-friendly disposal process. Say goodbye to that old clunker and hello to a clutter-free space. Contact Golden Hook Towing today for top-notch junk car removal service that's fast, reliable, and puts cash in your hands. Get started now!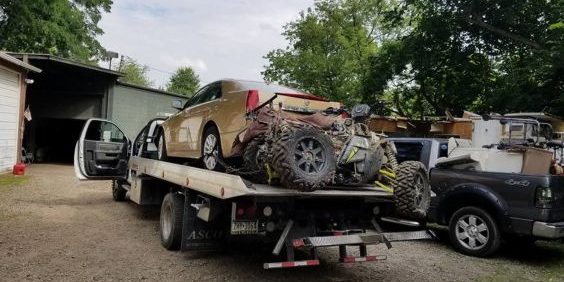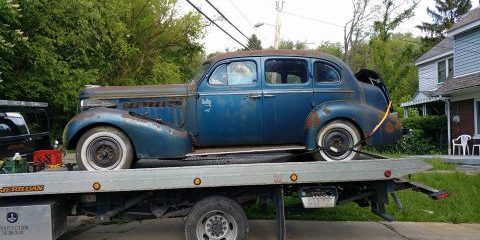 Help that comes quickly and works.
Count on Golden Hook Towing for swift and efficient car removal from your home or business. In a nutshell, we'll seamlessly tow away your unwanted vehicles. We take immense pride in our accessibility, honesty, and client-centric approach.
We consistently go the extra mile and ensure no waiting for callbacks. Our drivers are unfailingly courteous, and our towing experts excel in handling large or damaged cars. When you require rapid, expert assistance, don't hesitate – to reach out to Golden Hook Towing immediately. We're standing by, prepared to assist whenever you need scrap car removal services. Your convenience and satisfaction are our top priorities.
Look no further for the leading choice in the Pittsburgh area to remove rusty, old, and unwanted cars, abandoned vehicles, farm equipment, scrap metal, and more from your property. When seeking a dependable towing company, opt for one that offers a diverse array of services catering to various customer needs.
We gladly accept all major credit cards for payment. Share your insights with Golden Hook Towing to help us continually enhance our services, ensuring they align with your every towing requirement. We eagerly await your feedback and your upcoming inquiry regarding junk car pickup. Your satisfaction is our commitment.