Towing Services Near Pittsburgh, PA
Best Towing Services Near Pittsburgh, PA
Battery Installation & Sales
Looking for reliable battery services? Look no further! presents top-notch Battery Installation and Sales in Pittsburgh, PA. Our dedicated team ensures you never get stranded with a dead battery again. Whether you need a new battery or a swift installation, we've got you covered. We offer tow truck service in Pittsburgh,  PA  flatbed towing, winch outs, vehicle lockout service, gasoline delivery, jump starts, and more. Contact us at (412) 394-8200 for prompt assistance.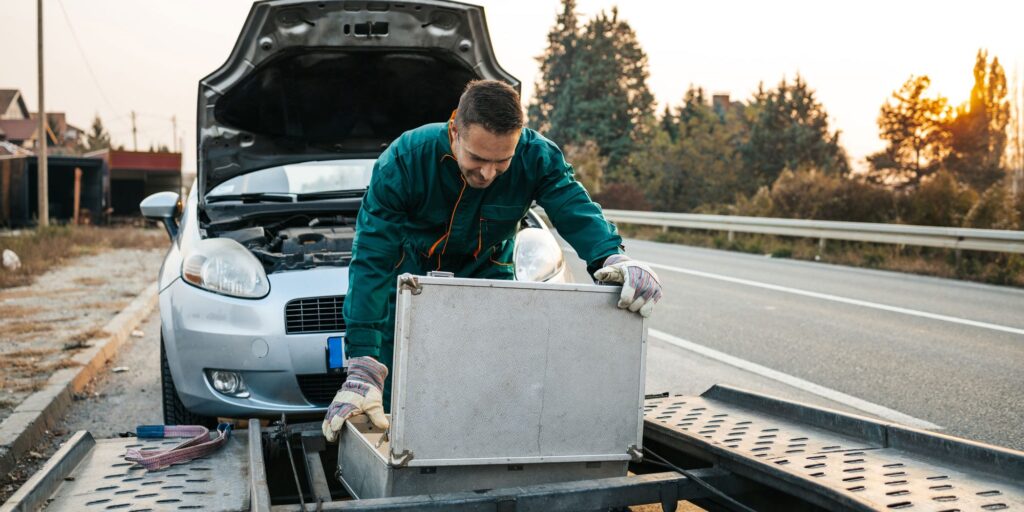 Maintain your composure during a vehicle breakdown while remaining situationally aware. If feasible, refrain from exiting your vehicle on a busy road; instead, summon the police for aid if mobility is restricted. In the event of a tire blowout, guide your vehicle cautiously on the flat tire to a secure roadside spot. Avoid standing by the traffic side. Should moving your car be impractical, activate hazard lights to indicate to fellow drivers to pass. For heightened precaution, consider displaying a white cloth from your driver's window to signal drivers or alert law enforcement to your immobilized vehicle.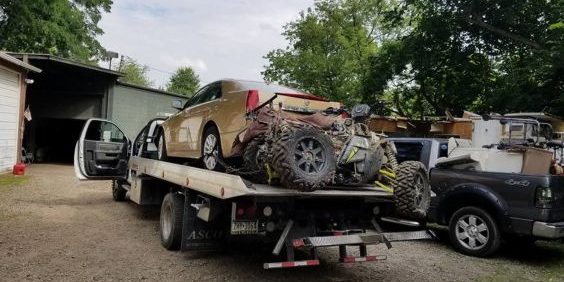 Golden Hook Towing specializes in medium-duty towing services that combine expertise, technology, and unwavering commitment. Whether you need to move delivery trucks, small buses, or other mid-sized vehicles, we've got you covered. Our state-of-the-art fleet, operated by highly skilled professionals, ensures safe and secure transportation every time. Golden Hook Towing is your trusted partner, delivering medium-duty towing solutions tailored to your specific requirements. Experience peace of mind knowing that your valuable assets are in capable hands. Contact us today and discover towing excellence like never before!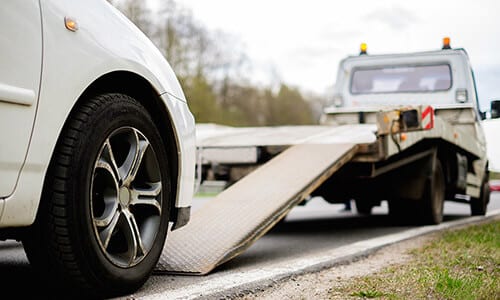 Golden Hook Towing takes pride in being the go-to choice for equipment transportation, offering a specialized service designed to meet your unique needs. From construction machinery to industrial equipment, we have the expertise and cutting-edge resources to handle it all. Our skilled professionals prioritize the safety and security of your valuable assets. We utilize state-of-the-art equipment and techniques to ensure your equipment is transported efficiently, minimizing downtime and maximizing productivity.
Experience hassle-free junk car removal with Golden Hook Towing in Pittsburgh, PA! Our expert team is dedicated to making your car-selling experience seamless and profitable. Say goodbye to that eyesore in your driveway and hello to instant cash! At Golden Hook Towing, we specialize in removing old, unwanted vehicles in any condition. Whether it's a rusted relic or a damaged clunker, we'll tow it away swiftly, leaving you with a tidy space and money in your pocket. Our reliable service ensures you don't have to lift a finger – we handle the paperwork and towing process for you.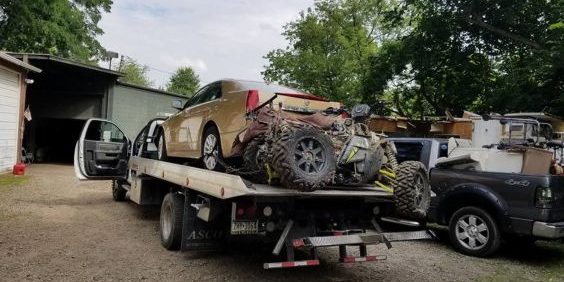 When unexpected troubles strike on the road, count on Golden Hook Towing to be your reliable ally. Proudly serving Pittsburgh, PA, we're your go-to source for top-tier roadside assistance that ensures you're never stranded for long. Our skilled team is at your service 24/7, ready to tackle any roadside challenge with efficiency and care. Whether it's a flat tire, a dead battery, or locked keys, we've got you covered. With state-of-the-art equipment and a commitment to customer satisfaction, we'll have you back on the road in no time. At Golden Hook Towing, we don't just offer roadside assistance. We deliver peace of mind. Reach us at (412) 394-8200 whenever you're in need and experience the Golden Hook difference in Pittsburgh!