Roadside Assistance Near Pittsburgh, PA
Roadside Assistance Pittsburgh, PA
When life throws a roadside curveball in Pittsburgh, PA, Golden Hook Towing is your reliable partner in need. Our roadside service is your lifeline during those unexpected moments. Whether it's a flat tire, a dead battery, or running out of fuel, we're here 24/7 to come to your rescue.
Our dedicated team of experts specializes in providing swift and professional roadside assistance. We understand that time is of the essence, and our goal is to get you back on the road safely and quickly. With the right tools, skills, and a can-do attitude, Golden Hook Towing ensures your roadside service experience is stress-free.
You can trust us to handle all your roadside needs, from jumpstarts and lockouts to tire changes and fuel delivery. We're just a call away, ready to assist you anytime, day or night. Golden Hook Towing – your trusted partner for dependable roadside service in Pittsburgh, PA. Your safety is our commitment.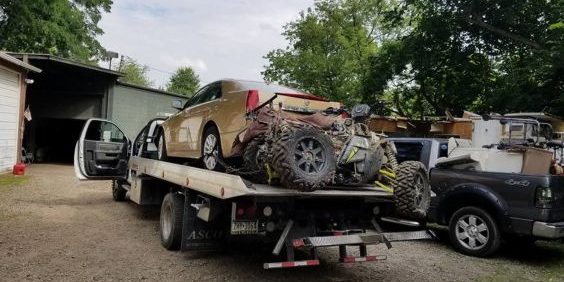 Roadside Services Pittsburgh, PA
To better serve our customers, we offer a variety of roadside help solutions. We offer jump starts, lockouts, tire changes, and gas delivery services in case your car runs out of fuel.
At Golden Hook Towing, we understand that when you're in a roadside emergency, time matters. That's why we take immense pride in our industry-leading prompt arrival time. When you call us, you can count on our dedicated team to be there swiftly, no matter where you are in Avella, Pittsburgh, PA.
Our commitment to promptness is not just a promise; it's our core value. We know that every minute you spend waiting for assistance can be stressful and inconvenient. That's why our skilled professionals are on standby, ready to spring into action at a moment's notice.
Whether it's a towing request, roadside assistance, or recovery service, we ensure that our team arrives promptly, equipped, and prepared to resolve your situation efficiently. Golden Hook Towing is your assurance of timely help when you need it most. Your peace of mind is our priority, and we take pride in being the name you can trust for prompt and reliable service.